In Memory of My Dad

"Seaman First Class Leon Urbanski"

In  Memory  

of

LST  577

166 Brave Young Sailors

and Soldiers

Who Gave Their Lives

11 February 1945

July 13, 1926 ~ January 1, 1950

St. Mary's Cemetary

Depue, Illinois

L. Urbanski Survived Sinking of LST 577 

11 February 1945

LEON URBANSKI S1/c

Enlisted February 11, 1944, Great Lakes, Illinois, Had additional training A.T.B. Camp Bradford, Virginia, aboard LST #577, Served Headquarters 11th Naval District.

DECORATIONS:  

Victory Medal, Asiatic-Pacific Area Campaign, Phillippine Liberation, American Area Campaign Medal, Purple Heart.

DISCHARGED:  May 23, 1946

I never had the priviledge of knowing my father.  He passed away on January 1, 1950 and I was born May 1, 1950.

I do know that he was loved and admired by all that knew him.  A proud World War II veteran of the United States Navy.  It weighed heavy on his heart to have been one of only a few that survived the sinking of the LST 577.  He was haunted by the memories of those 166 young lives lost in a far away place called Leyte. 

Dear Dad,

I never got to say hello or good-bye.  I never got to hug, or kiss you ,or have you hold me when I cried.  I never got to say how very proud I am of you and your service to our country. 

Growing up without you was very hard and sad.  All I had were stories told about you, and those memories I tucked away in my heart. 

Though I could not see or touch you, I felt you were always near.  I feel you have walked by my side, holding my hand, and helped to guide my life through the years.  

I have never forgotten you Dad !  I'm here today ..... to pay tribute to your memory.  I can't visit your grave it's too far away.  But one day I'll see you, I wait for that day.

I hope you can see me and all that I do.  I hope you are pleased and proud with the life that I choose.   I don't think we're so far apart,  for you are in my mind and your name is etched in my heart.  

I hope you will recognize me, smile and greet me when I say, "Daddy I'm Home."

Love,

Your Daughter

Sharon

S1/c Leon Urbanski ~ USN  ~ WWII  1944 ~ 1946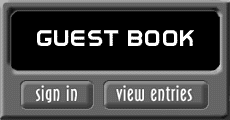 This page was last updated on: June 21, 2013