In Memory

Seaman Second Class

Charlie T. Childers

World War II ~ USS LST 577

Seaman Second Class

Charlie T. Childers ~ USNR

11 February 1945

Charlie Childers was 31 years old and married with four children, when he joined the Navy from his homestate of Kentucky, on April 21, 1944.

He had been given three deferments but like so many Americans at that time,  his patriotism and sense of duty beckoned him.

He served aboard the USS LST 577.  The crew of the LST 577 was assigned to the Asiatic-Pacific Theater and participated in the Leyte landings in November 1944 and the Lingayen Gulf landing in January 1945.  Because of his age other crew members of the LST 577 affectionately called him "Pops."

Asiatic ~ Pacific Theater ~ February 1945

11 February 1945

On Sunday morning, 11 February 1945 the weather was foggy and drizzling rain.  The LST 577 was in convoy formation east of Mindinano, Philippinnes and approaching the point of rendezvous with some other ships.  The convoy was on a resupply run to Lingayen Gulf, Leyte.

The crew was given permission by their skipper LT. Carl Stahl to sleep in that morning.  At approximately 0905 hours the LST 577 was torpedeod by the Japanese sub R0 50.     

Two torpedeos struck the LST 577 causing an explosion that broke the ship in two.  The bow section immediately sank.   The forward section remained afloat.

166 Navy and Army Personnel

USS LST 577

Missing In Action or Buried At Sea

Manila American Cemetery & Memorial

The World War II Manilla American Cemetery and Memorial is located about six miles southeast of Manila. Republic of the Philippines. 

The cemetery, one hundred and fifty-two acres in extent, is on a prominent plateau, visable at a distance from the east, south and west.  It contains the largest number of graves of our military dead of World War II, a total of 17, 206, most of who gave their lives in the operations in New Guinea and the Philippines.  The headstones are aligned in eleven plots forming a generally circular pattern, set among masses of a wide varirty of tropical trees and shrubbery. 

Inscription on Cross

"Let us here highly resolve that the cause

for which they died shall live"

View toward the Memorial showing the fountain and mall.

Stair case leading to memorial.

View of the front of the chapel.

Names of 36,279 MIA's etched in marble. 

Seaman Second Class Charlie Childers is one of the names.

Here Rests in Honored Glory 

a Comrade In Arms

Known Only to God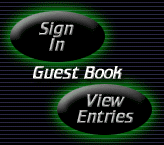 This page was last updated on: October 17, 2011
Dear Dad,

If tears could build a stairway,

and memories were a lane,

I would walk right up to heaven

to bring you home again.

No farewell words were spoken

no time to say good-bye

you were gone before I knew it,

and only God knows why.

My heart still aches in sadness

and secret tears still flow,

what it meant to lose you Dad,

no one will ever know.

I Love You Dad!

Love, Your Son

Ralph

If you knew my Dad, are a survivor, a family member or loved one of someone who survived or whose life was lost on the LST 577, please contact me.  I would love to hear from you.

Ralph Childers

770-842-2445

The LST 577 tank landing ship was struck from the Navy list on 30 March 1945.

USS LST 577 Earned Two Battle

Stars for Heroic Service