Ensign Gordon Edward Rhemann

USS LST 577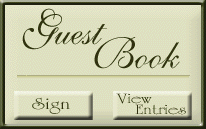 Ensign Gordon Edward Rhemann was born July 2, 1923 in Dallas, Texas.  He was the loving son of Clarence and Laura Margaret (Rapsilver) Rhemann, and beloved brother of Eugene, Lloyd, Lucille and Viola Rhemann.

Gordon graduated with honors from Milby High School of the Houston Independent School District in May 1940. 

In February 1944 he received his bachelor's degree in Engineering from Rice Institute and his Commission as a Naval Officer through the Rice Institute Naval ROTC V-12 Training Program.  He served as the communication's officer aboard the USS LST 577. 

On 11 February 1945 Ensign Gordon Edward Rhemann was killed in action, when the LST 577 he was serving on, was torpedoed and sunk by the Japanese sub RO 50 in the Lingayen Gulf, Philipines. 

He was awarded the Victory Medal, Asiatic Pacific Area Campaign Medal, Philipine Liberation Medal, American Area Champaign Medal, Purple Heart and two stars for the battles in which the LST 577 was engaged.

Forever In Our Hearts

Gordon Edward Rhemann

2 July 1923 - 11 February 1945

World War II

In Memory

USS LST 577

One Hundred Sixty Six Navy and Army Personnel 

Killed In Action On 11 February 1945