C3 May 1944 ~ 11 February 1945

During World War II , the Evansville river front was transformed into a 45 acre shipyard capable of producing LSTs (Landing Ship Tanks) whose ability to land men and material in various theaters of operations was indispensable to the war effort.

Evansville Shipyard

Evansville, Indiana

This metamorphosis brought a peak work force of 19,200 workers to the Yard as Evansville became the largest producer of LSTs in the nation.  Though the Navy had originally contracted Missouri Valley Bridge and Iron, the lead contractor for 24 ships, 167 LSTs and 35 other craft were eventually built at the Evansville Shipyard.  At peak production, two vessels were completed each week.  

World War II LST Configuration

The LST 577 was laid down on 3 May 1944 at Evansville, Indiana, by the Misouri Valley Bridge & Iron Company

16 June 1944 ~ LST 577 Launching sponsored by Mrs. Christopher Roeder

10 July 1944 ~ LST 577 Commissioned  ~  Lt, Carl H. Stahl in command

During World War II , LST 577 was assigned to the Asiatic Pacific theater and participated in the Leyte landings in November 1944 and the Lingayen Gulf landings in January 1945. 

On Sunday morning, 11 February 1945, about 0905 hours.  The weather was foggy and drizzling rain. 

The ships were in convoy formation east of Mindinano, Philippine Islands and approaching the point of rendezvous with some other ships.  The convoy was on a resupply run to Lingayen Gulf, Leyte.

The crew of the LST 577 were allowed by its skipper Lt. Carl H Stahl, to sleep in some extra time that morning.   At approximately 0905 hours,  two torpedeos from the Japanese sub RO50 , passed through the convoy from port to starboard and struck the LST 577, at convoy position Number 21, on the port quarter. 

The explosion occurred just aft of the auxiliary engine room and broke the ship in two.  The entire forward section of the ship aft frame sank immediately.  The forward section remained afloat.       

11 February 1945

Philippines Islands

Latitude 8 Degrees 0 Seconds North

Longitude 130 Degrees 8 Seconds East

Over 166 Navy and Army personnel lost their lives.

LST 577 was struck from the Navy list on 30 March 1945.

CLST 577 Earned Two Battle Stars For Heroic World War II Service

Historical Photos

USS LST 577

Pictures courtesy of the Evansville Museum of Arts & Science

L. J. Lundgen Selling the Ship

LST 577

Mr. Lundgen &  Lt. Stanley

Mrs.  Roeder at Launching Ceremony

16 June 1944

Mrs. Roeder, Miss Roeder and Navy Personnel

Mr. & Mrs. Olaf Rogle ~ Launching Ceremony

Lt. Stanley Reading Orders at Commissioning Ceremony

10 July 1944

LST 577 Commissioning Ceremony

10 July 1944

LST 577 Commissioned

10 July 1944

Friday, 16 June 1944 ~ LST 577 Launchingr text.

This page was last updated on: October 17, 2011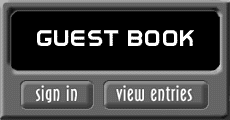 If you have information about the LST 577, photos or your own personal stories, you would like to share, please email me.   I am just beginning to write a book about the LST 577 and would appreciate any one who has information no matter how little to PLEASE CONTACT ME.  

We cannot risk the history of the USS LST 577 be lost! 

WE MUST REMEMBER!   It is important that loved ones, and survivors know that a greatful nation recognizes and remembers.  We must never forget the sacrifices of those who served and those who gave their lives.

My inspiration for writing and telling the story of the LST 577, is to preserve history, the memory of my father and all those whose lives were touched and changed when the LST 577 was torpedoed and sunk, on that early Sunday morning of February 11, 1945.