Some returned home safely

Some stayed forever

None will ever be forgotten!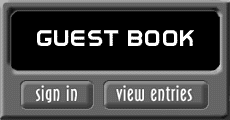 World War II Asiatic Pacific Map

S1/C Leon Urbanski

13 July 1926 ~ 1 January 1950

William Martin ~ Vicksburg, MS

1926 ~ 18 October 2001

Joseph Le Febvre ~ Alpine, CA

Gerald F. Merna ~ Potomac Falls, VA

Edward F. Mullen ~ Naples, FL

James J. Haney

Harold A. Gilson Jr.

John Atkinson, Jr.

This page was last updated on: October 17, 2011
USS LST 577 Survivors ~ WWII

Please email me if you would like to be put in touch with any of the Navy or Army personnel who served on the LST 577.  If you served on the LST 577 or a loved one please contact me so their names can be added to the list.  Thank you and God Bless.