Lillian Sharon Iris

Born May 15, 2002

5 lbs. 3 oz.

18 1/2 inches long

Twin sister of Annike Rose Mary

5 lbs. 12 oz.  who is home and doing well.

This precious child is the newborn daughter of my very dear friends Tim and Sue.

Lillian was born on May 15, 2002 in Hanover, New Hampshire.  During the delivery the placenta tore and baby Lillian lost blood and oxygen to her brain.

She is in NICU in Hanover.  Tim and Sue have been told that there is no brain activity.  Lillian is on a ventilator.  Her body and other organs are perfect.  She has a good strong heart and healthy mature lungs.

The Doctor's have advised Tim and Sue to allow them to take Lillian off the ventilator.

In my dear friends own words .....

"We need your prayers for Lillian.  We need prayers for brain activity; a miracle from God to bring her back to us.  Please pray for a healing or the strength for us to make the right decision."    

Please pray for this precious child and family.  If you would like to send a message of support, please email me and I will forward your message on to Tim and Sue.

If you would like to light a candle as and expression of faith, belief in the power of prayer, and miracles, please request a candle when you sign the guestbook or send and email.

Love and God Bless,

Sharon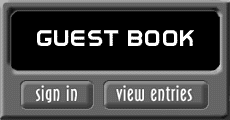 Julie Tropeano

Colonia, NJ

Sharon's Mom

Melba Nelson

Utica, IL

Brenda Martin

Vicksburg, MS

This page was last updated on: October 17, 2011
Mike Moran

Hoffman Estates, IL

Unity Village

24 Hour Prayer Vigil

Charlotte Godbey

Titusville, FL

Tony & Karen Thevino

West Columbia, TX

Phil Santangelo

Johnstown, NY

John Chadwick

Glen Falls, NY

J. Paul Pugh

Alberta, Canada

Linda Rice

Jacksonville, FL

James C. Mulkey

Grovesport, OH

Marcia Duning

Greenville, OH

Betty Jo Fisher

Longview, TX

World Net Prayer

Sue & Gus Stanton

Wales, U.K.

Dennis Sutton

Susanville, CA

Bill Keller

Live Prayer.com

Christina Nelson

LaSalle, IL

Lillian Sharon Iris

May 15, 2002 ~ May 23, 2002

In God's Hands

How very softly you tiptoed into our world

Almost silently and only for a brief time you stayed

But what an imprint your footprints have made

upon our hearts.

In Memory of Lillian Sharon Iris