Honors

Veteran of The Month

May 2002

Seaman First Class Leon Urbanski

World War II Veteran

On May 4, 2002, Navy Seaman First Class Leon Urbanski was honored as Veteran of The Month.  Leon is the father of our Third District Senior Vice Commander, Sharon (Urbanski) Hratko, who is also a Veteran that proudly served in the United States Marine Corps.

His burial flag was raised in his honor and this tribute will continue until Saturday, June 1, 2002 when his flag will be retired and presented to his daughter Sharon. 

.

Comrade Leon was born on July 13, 1925, in DePue, Illinois to John and Mary Urbanski.

He attended DePue grammar and High schools and Bradley University in Peoria, Illinois.

Comrade Leon enter the United States Navy on February 11, 1945 and was honorably discharged on May 23, 1946.

Leon served his country honorably aboard the U.S.S. LST 577 which was sunk by two torpedoes from the Japanese Sub RO 50; on the morning of February 11, 1945.in the Lingayen Gulf, Leyte.  Over 166 Navy and Army personnel lost their lives.  For his honorable service to his country Leon was awarded the Victory Medal, Pacific Campaign Medal, Philippines Liberation Ribbon and the American Area Campaign Medal.

Subsequent to his military service, Leon was employed by the Zinc Works of Depue, Illinois. 

Comrade Leon died on January 1, 1950 and is buried along side his parents John and Mary at Saint Mary's Cemetery, in DePue, Illinois.  He is survived by his daughter Sharon (Urbanski) Hratko of Bethel, CT, grand daughters Lisa Hratko of Waterbury, CT, and Julie Tropeano of Colonia, New Jersey, great grandchild Lexie Hratko of Waterbury, CT, brothers Edward of Ocala, Florida, John of Columbus, Ohio, and Richard of Tucson, Arizona, and a sister Virginia(Urbanski) Tintorri, of Peru, Illinois, and another sister Helen (Urbanski) Nolte, of Lombard, Illinois who is deceased, and several nieces and nephews.

Comrade Leon's flag will be flown in all it's splendor above the memorial to all Veterans in Lawncroft Cemetery in Fairfield, CT for the Month of May 2002 in his honor and rememberance.

Veteran of the Month is open to all honorably discharged veterans and those who died while serving in the armed forces of the United States and those who remain missing in action.  The honoree need not be a resident of the community where the services are conducted.

Call John Maltese at 203-372-1194 or Elwood Wahliquist 203-372-1194 if you would like more information about Veteran of The Month.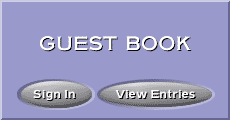 "Tym, ktorych kocham, i ktorzy mnie kochaja"

Kiedy odszedlem, pozwolcie mi odejsc,

Mam tak duzo do zobaczenia i zrobienia,

Nie mozecie mnie zatrzymac przez placz,

Badzcie wdzieczni za nasze mile lata,

Dalem Wam moja milosc; Wy tylko mozecie sie domyslac

lle daliscie mi radosci.

Dziekuje Wam za radosc i milosc mi okazang,

Teraz jest czas, abym podrozowal sam.

Smuccie sie dia mnie, jezeli smucic sie musicie,

Ale niech Wasz smutek bedzie pokrzepiony przez nadzieje.

Jedynie do czasu musimy byc oddzieleni,

Niech blogostawione beda mile wspomnienia z Waszych serc.

Ja nie bede od Was daleko, bo zycie wciaz trwa,

I jezeli potrzebujecie mnie, wolajcie, ja przyide.

Chociaz nie bedziecie widziec mnie i dotykac, ja bede blisko,

I jezeli sluchacie sercem, to bedziecie slyszec.

Cala moja milosc wzgledem Was bezie logodna i przejrzysta,

I wtey, kiedy musicie przejsc te droge sami,

Z radoscia i usmiechem powitam Was i powiem: "Witajcie w Domu"

Mimo, ze bez ciala, to jednak przebywajacy z Bogiem.